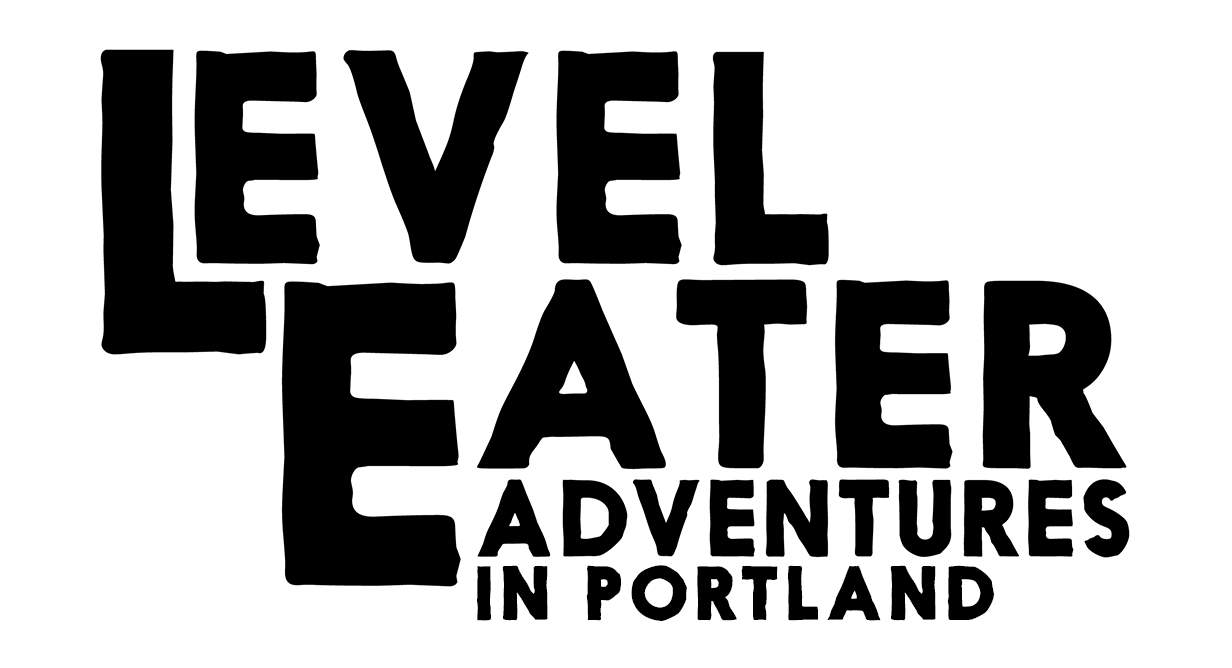 Saturday, September 8, 2018
at Halfling Studios in the SinBin
Portland, OR
Friday
Fateful Choice
Friday's adventurers overcame cold luck and harrowing challenges to save the realm by unleashing great powers hidden within the land itself:  primeval dragons — sleeping coiled atop the mountains, beneath blankets of pines, and nestled in the rivers — have awoken.
Saturday
Narrow Victory
Saturday's adventurers combined luck, cunning, and bravery to triumph over evil and drive the hateful, dreaded Enemy out of Greenmoss. Together, they earned 522 quest points — just 2 more points than needed! The folk of Greenmoss celebrate and, for now, the realm is safe.
Success!
Over two days, adventurers raised $10,000 for the Children's Cancer Association!
Level Eater Portland consisted of two events: an afternoon of play just for XOXO attendees and a ticketed public event on Saturday night. Each event was bolstered with raffle prizes, our Magic Market of in-game treasures, and even an auction for unique handmade treasures. Together, across both days, participating adventurers raised $10,000 for the Children's Cancer Association!
We had terrific fun at Level Eater Portland and hope you did, too. We hope you will join us at a future Level Eater event to play for good. Many and mighty thanks, adventurers!
Which heroic tale becomes canon in the saga of Greenmoss?
What fate awaits the realm?
What threat is next?
Stay tuned to learn more!
Photos by Sara Hindmarch and Seann McKeel
Find more photos at
#leveleater
and
#leveleaterpdx
(At left) Every player with an Adventurer or VIP ticket gets a handsome Level Eater Adventures character journal, debuting at the event and printed by Scout Books! Plus, they get a bandana printed with a map of the Green City!
(At right) Five mysterious keys from the realm's hidden past could change the fate of the adventure. These unique art pieces, crafted especially for Level Eater Portland by blacksmith and metal artist Levi Young, represent items in the game world. A few are available for silent auction at Level Eater Portland, to raise money for MyMusicRx and the Children's Cancer Association.
VIP DM
Satine Phoenix
An expert guide to game play and narrative play techniques, the famed storyteller Satine Phoenix is sure to cultivate a great narrative experience for the players at VIP Table 1.
VIP DM
Christopher Perkins
Designer and Dungeon Master Chris Perkins (Curse of Strahd) is an icon of D&D play and DM skill. He is sure to evoke a rollicking sense of danger and heroism for players at VIP Table 2.
VIP DM
Kate Welch
As a famed game designer at Wizards of the Coast, Kate Welch makes the rules. As a part of Acquisitions, Inc. she outright rules. She is the Dungeon Master for one lucky table in Portland. 
VIP DM
Keith Baker
Writer and game designer Keith Baker created the famed Eberron campaign setting for D&D as well as card games like Illimat. He brings characters to life for players at VIP Table 3.

First, buy a ticket to play.
You can be an Adventurer or a VIP!

On September 8th, 2018, be at Halfling Studios by 7:30pm to check in.

You'll be seated at a table with about 5 total players. Select your table when you buy your ticket.

Your table's Dungeon Master helps you pick a character to play and gets the game going.

Every table plays the same adventure, created just for this event. But! The adventure features 15 distinct quests focused on exploration, roleplaying, or combat. You're each playing in a parallel reality, fighting the same menace!

Each quest completed by the stroke of midnight helps to thwart the evil monster that wants to destroy the Green City. It takes a combination of quests to do the most good. If every quest is completed at least once, that earns a bonus!
The VIP experience at Level Eater invokes the wizardry of "damned capable" "literal genius" Anthony Cafiero, whose Orcs! Orcs! Orcs! is a pop-up tavern and gaming event held at top Portland, OR, bar and brewery venues, and their main headquarters at Game Knight lounge on Williams Street. Orcs! features hearty fare, premium brews, and home-crafted 5th-edition Dungeons & Dragons adventures led by professional-grade Dungeon Masters.
OPEN PLAY — 2pm to 6pm
We'll have tables and chairs and a great selection of board games to try out, thanks to great local operations like Guardian Games and Twogether Studios. Come by, see the space, and play!
TICKETED DINNER & MINGLING — 6pm to 8pm
Ticketed attendees meet and greet fellow players while snacking or dining based on your ticket type.
Enjoy the Balkan sound of local musicians: Trio Tsuica!
VIP Guests, please arrive by 6:30pm.
All Ticketed Attendees, please be on site for check-in prior to 7:45pm.
ADVENTURE — 8pm to 11:59pm
Be seated at your table. We venture to Greenmoss and begin our adventure promptly at 8pm. You have four hours to complete up to five quests per table…
THE RECKONING — Midnight
At midnight, all DMs report in and we tally the total number of quest points earned across all tables. If that total outweighs the resolve of the dreaded Enemy (whose points are kept in a sealed envelope by our hosts), Greenmoss is saved … for now.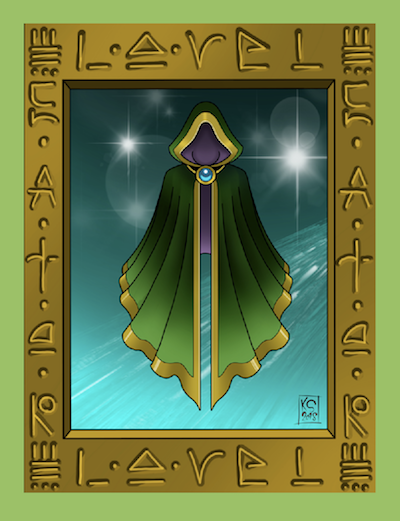 Bring Cash
for the
Magic Market
Our Magic Market offers an array of useful treasures and trinkets for sale!
A suitable donation to MyMusicRx gets you your choice of rare or uncommon treasure cards to grant to any table playing the night of the event.
The DM then doles that treasure out to the players' characters to use to challenge evil and save the realm.
Every treasure is a benefit to heroism.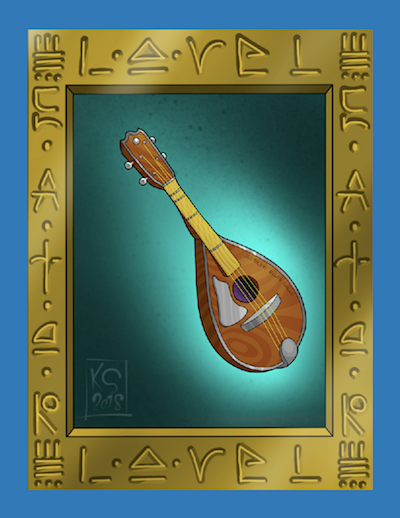 Enter our raffle on site to win great prizes from our great sponsors and supporters.
We're announcing prizes throughout the day.
Comics! Games! Event tickets!
And more!
Raffle tickets benefit MyMusicRx!
The giveaway supporting Level Eater Adventures is not administrated, sponsored, or endorsed by Wizards of the Coast.