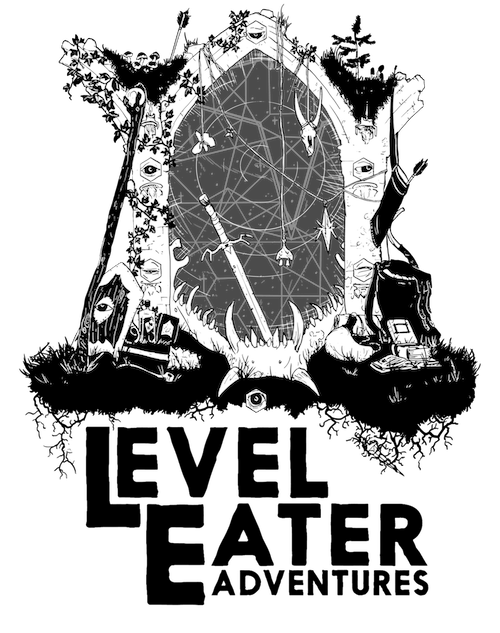 What's Level Eater?
In the beginning, Level Eater was a gallery show in Chicago, celebrating artistry and geekery. Today, Level Eater spans two ongoing D&D actual-play campaigns dedicated to raising funds for local arts and charities.
One of our campaigns centers on Portsbridge in Chicago, IL. The other's about Greenmoss, based in Portland, OR.
Tonight, we raise funds for Chicago's Lumpen community radio and shape the fate of Chicago's ongoing campaign. Portsbridge was pulled from the realm it knew as home, torn away by an evil Nemesis, and lost between worlds. Malevolent creatures serving a dreaded demigod called the Devourer have tried to take the city, but it resists and endures.
Last year, during Level Eater 10, after using volatile magic to escape the Devourer, Portsbridge materialized in a strange, new land — caught between rival kingdoms.
With the culmination of Level Eater 11, adventurers from Portsbridge undertook quests across that land, to supply their city before it made a profound choice:
Stay in this new realm for a year? Or use magic while the stars are right to try and get home?
Portsbridge chose to try … and materialized in a colorful, strange world.